MannBenham Advocates is pleased to announce that Daren Ward has joined the company as Head of Marketing.
With a strong background in financial services and marketing stretching well over twenty years, Daren brings with him a wealth of knowledge and experience, along with new creative ideas and strategic vision. In addition, he has an advantageous hands-on approach to creative design, web development and digital marketing which will have a great positive impact on MannBenham's brand and company positioning.
Daren will be responsible for the company's marketing strategy and implementation, working closely with the Directors on various projects as well as developing core messages to drive MannBenham forward. With a proven track record helping to transform and develop businesses across the island, as well as lecturing on marketing, Daren has strong analytical skills and an eye for detail when it comes to being creative – all of which will become an integral part of his new role with the company.
Even though a strong marketing professional, Daren is always looking to expand his knowledge and is currently studying two professional diplomas in web development and viral marketing. Away from the office, when he is not involved with Manx Cancer Help and the ManxSPCA, Daren has a keen interest in technology and science fiction along with an extremely eclectic taste in music. Also, a PADI qualified open water diver, Daren one day wants to venture under the ice.
Miles Benham commented: "We are extremely happy and excited to welcome Daren to the team at MannBenham. His passion for marketing and creativity, depth of experience, knowledge and willingness to get involved has already proven to be extremely invaluable, and it will certainly become more so as his role develops and as we continue to move the business forward."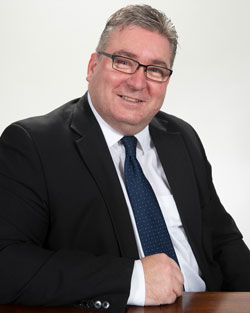 darenward@mannbenham.com
+44 (0) 1624 639350
---